Principal Consultant
​Jason McClaren leads the strategic direction of JMA, focusing on integrating service line offerings and laying the foundation for its expansion efforts into new service offerings, industries and markets. Jason graduated with a Master of Arts in Emergency and Disaster Management, a Bachelor of Science in Fire Science and resides in East Texas, with his wife and daughter.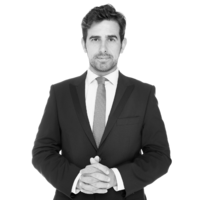 We are always looking for people with intellectual curiosity to work for us and join our team. Are you an expert within an area of emergency management or public safety? Are you solutions-oriented with a track record of accomplishments? Are you flexible, willing to travel, and committed to putting clients' needs first? Do you enjoy collaborating as part of a team? Are you passionate about making a difference in the world?
If you answer "yes" to these questions, please introduce yourself to us by emailing work@jasonmcclaren.com including your résumé, cover letter, and any other material you think will help your candidacy. Every résumé is read. To find out what it's like to work with us check out the profiles of some of our employees.

We are committed to building and developing the best cadre of emergency management consultants in the country. We look for professionals with varying levels of experience and knowledge, and are particularly interested in meeting people with backgrounds in the following areas:
Emergency management
Fire Protection
Law Enforcement
Emergency Medical Services
Healthcare
Federal Emergency Management Agency programs
Hazard mitigation
Public administration
To apply: email a cover letter and resume to work@jasonmcclaren.com